Ultrasonic Ionic Skin Scrubber Device
Out of stock
Benefits:
deep cleanse and remove dead skins
reduce melanin to get a whiten skin
reduce deep fine wrinkle and make skin young and soft
improve blood circulation and lymph metabolism
make skin immediate glow and regain radiance
accelerate the absorption of nutrition/serums/treatments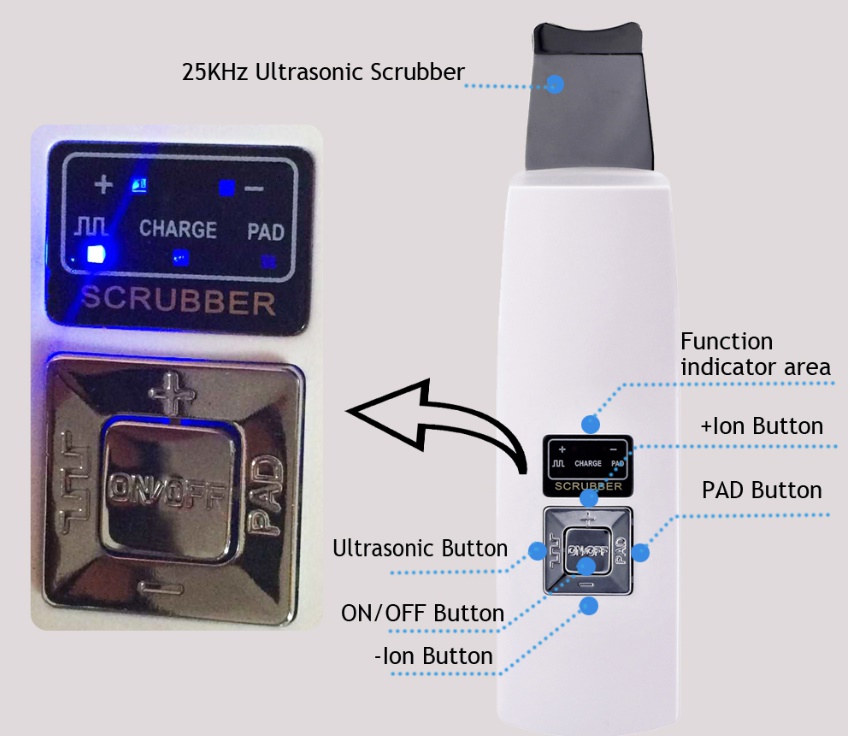 Usage:
Before first use this device, please fully recharge the device, around 2 hours
Cleaning face, keep your face moisture.
Press ON button, the sonic function start working, then press " + " (+Ion), you can start deep cleaning skin, please pay attention the scrubber direction when cleaning the skin ( the button side face the skin ).
If you want to import nutrition for skin, please choose Sonic and "-" (-Ion) function, and keep scrubber direction is button side opposite the skin.
Use " PAD" function can tighten and lifting skin.
After using, press "OFF" button, and store the device in safety place.
Package Includes:
1x Ultrasonic Ionic Skin Scrubber Device
1x Power adapter